The Wit's End World* Tour is winding down, but here's a little visual retrospective of the places I've been and the people I've met. My thanks to all the booksellers, bookshops, festivals, and organizers of these events—and especially to everyone who turned out to talk about wit.
(* By 'World', of course I mean the United States of America…)
I'll be adding new dates to the Events section of my homepage as they are booked. In the meantime, I'll be taking a turn on stage here…
Sun Valley Writers' Conference
July 17-21, 2020
Sun Valley, ID
Cancelled
Tattered Cover Book Store
February 21, 2020
Denver, CO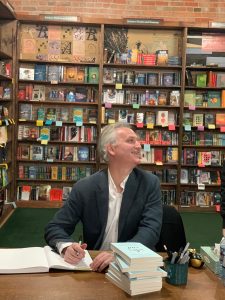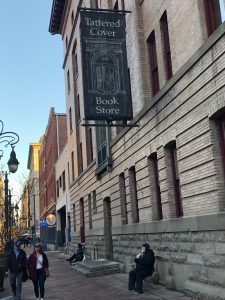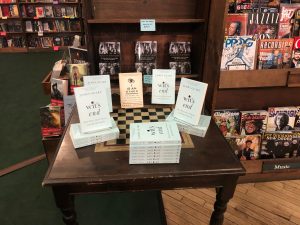 I was on BBC Radio 4's Word of Mouth, hosted by Michael Rosen, on January 7, 2020, talking about metaphor… You can listen to the program here…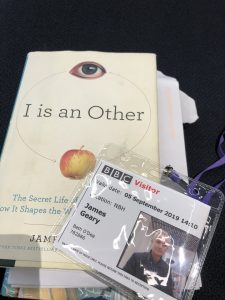 Wit's End World* Tour 2018-2019
Powell's City of Books
December 3, 2019
Portland, OR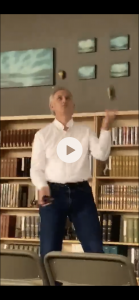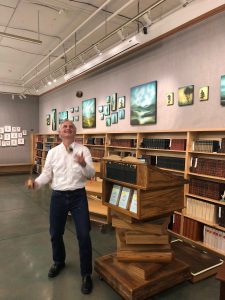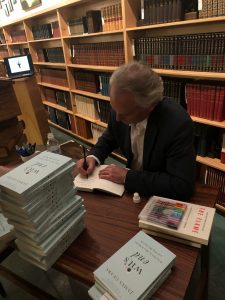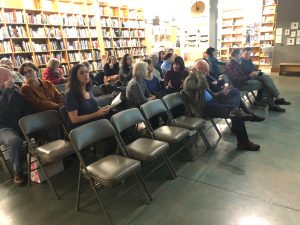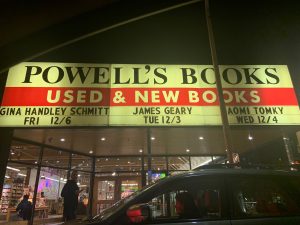 House of Speakeasy: Seriously Entertaining
@ Joe's Pub in the Public Theater
November 12, 21019
New York, NY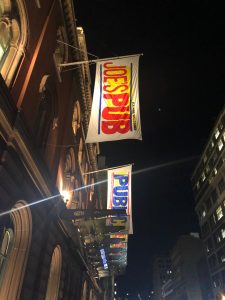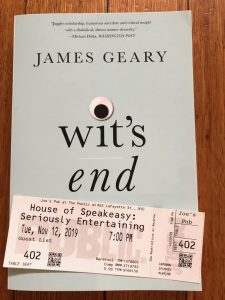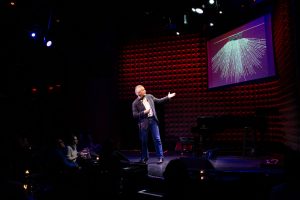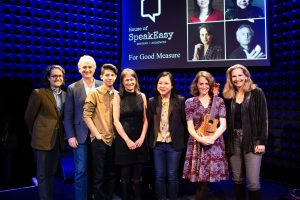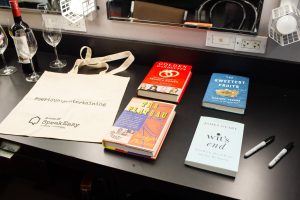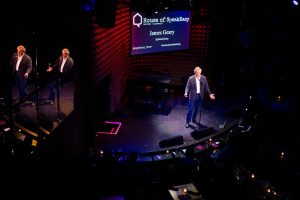 You can listen to my House of Speakeasy talk here.
You can read my Seriously Questioning Q&A here.
Wisconsin Book Festival
October 19th, 2019
Madison, WI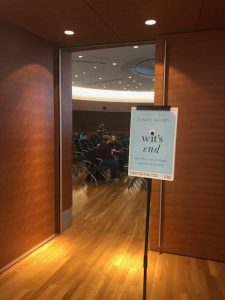 Iowa City Book Festival
October 3-5, 2019
Iowa City, IA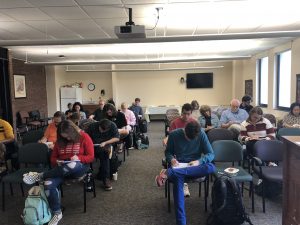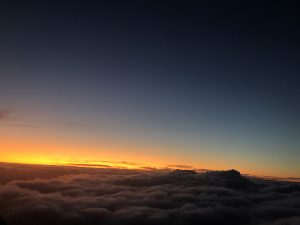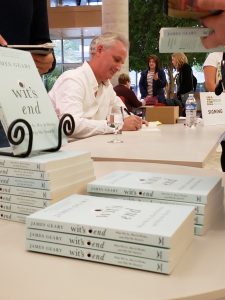 Harbor Springs Festival of the Book
September 27-28, 2019
Harbor Springs, MI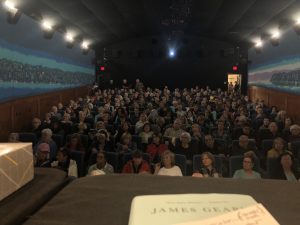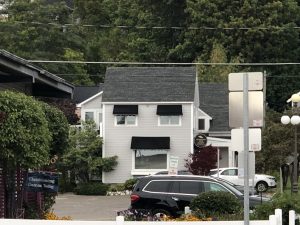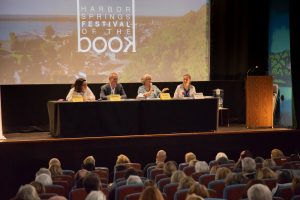 Decatur Book Festival
August 30-September 1, 2019
Decatur, GA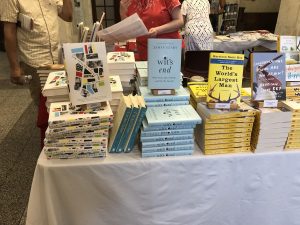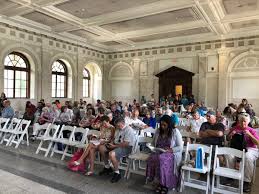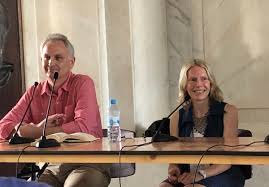 Read Laura Otis's piece on the dangers of the "let it go" metaphor here.
Chautauqua Institution
July 31, 2019
Chautauqua, NY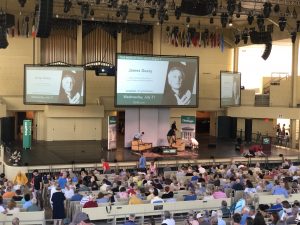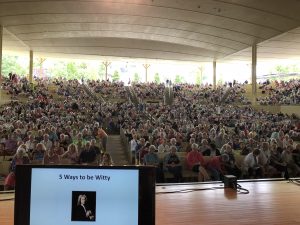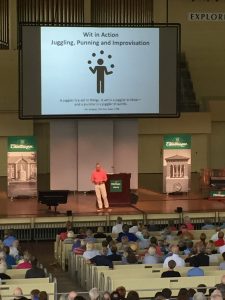 Bookstock
July 26, 2019
Woodstock, VT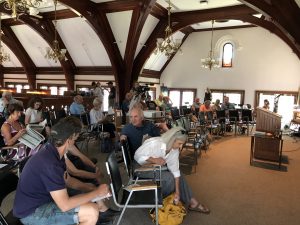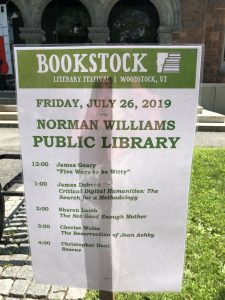 Printers Row Lit Fest
June 8, 2019
Chicago, IL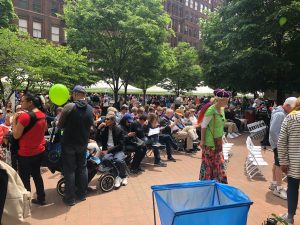 Porter Square Books
25 White St, Cambridge, Massachusetts
Jan 18, Friday – 7:00 – 8:30 PM
Politics and Prose
5015 Connecticut Ave NW, Washington DC
Jan 5, Saturday – 6:00 – 7:30 PM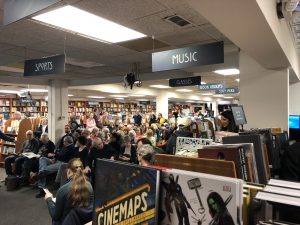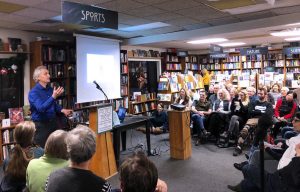 Watch the video of my Politics and Prose gig here.
Brookline Booksmith
279 Harvard St, Brookline, Massachusetts
November 28, Wednesday – 7:00 – 8:30 PM
The Half King
505 W 23rd St, New York, NY
November 19, Monday – 7:00 – 8:30 PM
Spoonbill & Sugartown
99 Montrose Ave, Brooklyn, NY
November 18, Sunday – 7:00 – 9:00 PM
Head House Books
619 South 2nd St, Philadelphia, PA
November 16, Friday – 7:30 PM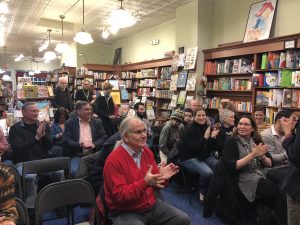 Harvard Book Store
1256 Massachusetts Ave, Cambridge, MA
November 14, Wednesday – 7:00 – 8:30 PM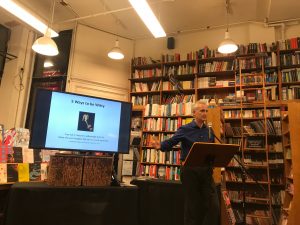 Northshire Bookstore
4869 Main St, Manchester, VT
November 10, Saturday – 6:00 – 7:30 PM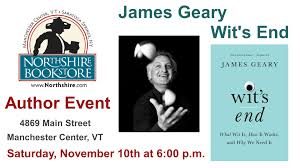 Concord Bookshop
65 Main St, Concord, MA
November 8, Thursday – 7:00 – 8:30 PM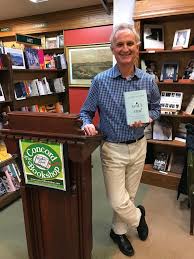 Authors on Stage
Wellesley College Club
727 Washington Street, Wellesley, MA
November 07, Wednesday – 10:00 – 11:30 AM